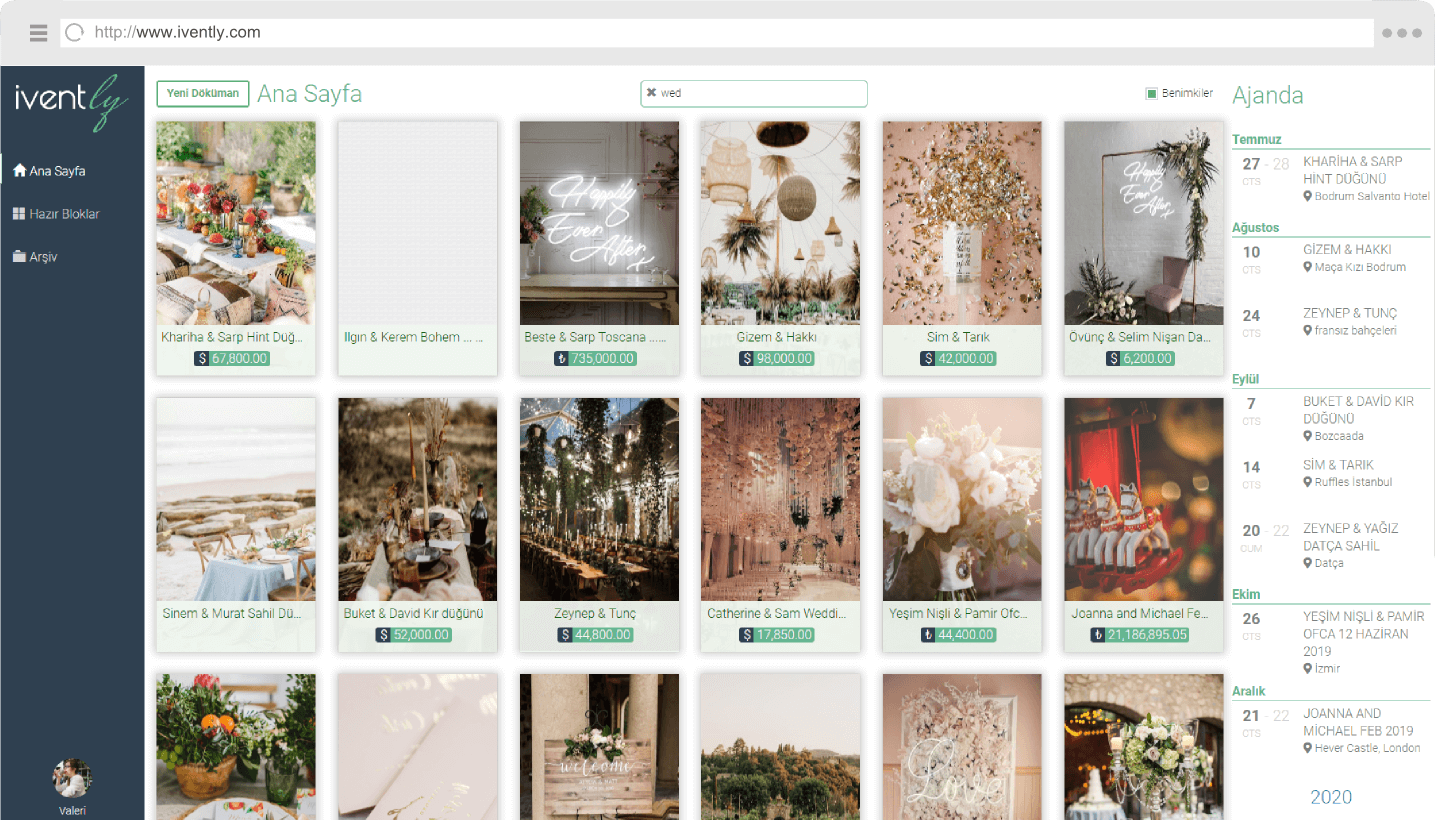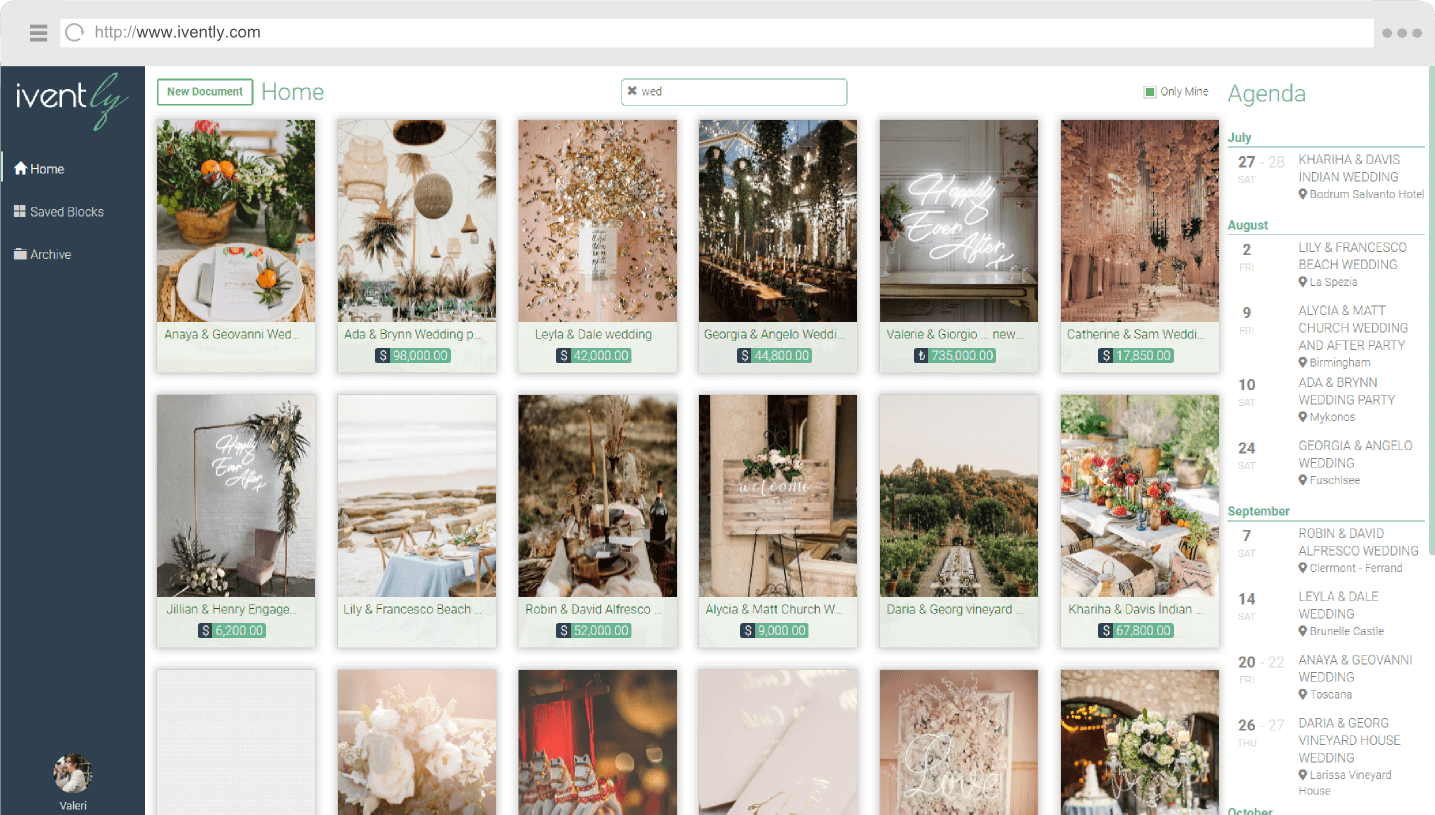 Teklif istenen çok sayıda etkinlik mekanı arasından sıyrılmak zordur. ivently ile müşterinize onlara özel hazırlanmış bir teklif sunun. Her şeyi anlatan genel bir tanıtım yerine talep ettikleri etkinlik tipinde daha önce mekanınızda neler yaptığınızı ve diğer detayları anlatan bir teklif sunarak müşterinizi etkileyin. Hem de bunu dakikalar içinde hazırlayıp ve paylaşabilir, herkesin bir adım önüne geçebilirsiniz.
İster whatsApp'tan, sosyal medyadan ister email den paylaşın, açıldığından da haberdar olun...
Kimsenin bilgisayarının başına geçmesini beklemenize gerek yok. Müşterinize teklifinizi istediğiniz yerden yollayabilirsiniz.Büyüklüğünü dert etmenize gerek yok. ivently paylaşım linkler tüy kadar hafif.
Aynı tarih için çok sayıda teklif mi veriyorsunuz? ivently sadece müşteriniz için değil sizin için de her şeyi kolaylaştırır.
Hazırladığınız, paylaştığınız , paylaşmadığınız tüm teklifler & tanıtımlar tek bir yerde. Hepsinin önemli bilgileri üstünde yazılı ve yanlarında da hayat kurtaran bir ajanda… ivently ile saniyeler içerisinde yüzlerce teklifin arasından aradığınızı bulabilir, benzerini üretmek için tek tuşla kopyalayabilirsiniz. Ayrıca ajanda özelliği ile başka takvimlere gerek kalmadan kontrolü elinizde tutabilirsiniz. Tek yapmanız gereken verdiğiniz tekliflere hangi gün için olduğunu yazmanız . ivently ana sayfanızda çok net ve yalın bir şekilde hepsini sizin için sıralar. Böylece aynı tarihler için yaşanabilecek karışıklığın önüne geçebilirsiniz.
Sık kullanılan her şeyi ivently de kaydedin gerektiğinde sadece sürükleyip bırakın ve editleyin.
ivently defalarca aynı şeyleri yazdığınız anlarda yardımınıza yetişir. Metinleri, fotoğrafları, logoları ,videoları ayrı ayrı yerlerde farklı formatlarda kaydedip gerektiğinde birleştirmek için aramanıza artık gerek yok. Bir defa ivently'e yükleyın yeter. Sonra ister o haliyle kullanın ister üstüde oynama yapın.
6 Reasons why Ivently is the best proposal and presentation tool for
venue sales managers
1. Every single venue proposal can be created fast and with consistent quality
most hospitality software generate awful proposals which do not visually represent the quality of an event venue. Ivently proposals and presentations come with a high quality design and even the least visually talented can create awesome looking proposals in minutes.
clients expect visuals and pricing information in a single proposal. Make your client's life easier by providing them all in one nice Ivently proposal.
typically proposal creation is time-taking work. Previous proposals need to be found, paragraphs and images need to be copied and pasted and reformatted. Ivently solves this by providing you a library where you can save your blocks and simply drag and drop them to your new proposals.
2. One workspace to contain all proposals from all team members.
PDF and DOC documents are often sent via email among colleagues, larger PPTX and videos via WeTransfer. All these valuable material distributed among multiple computers and email accounts. Ivently helps you to get them in a single location which we call a workspace.

Ivently collects all your teams documents in a single workspace, allows you to view each others documents (but not edit them). You can transfer a document to another colleague. In other words, Ivently allows you to manage your "sales account" professionally, keep accounts separate but still use the same tool.
3. Build faster and impress more
Ivently comes with some handy blocks for venue sales managers. Adding a dinner menu is just a single click.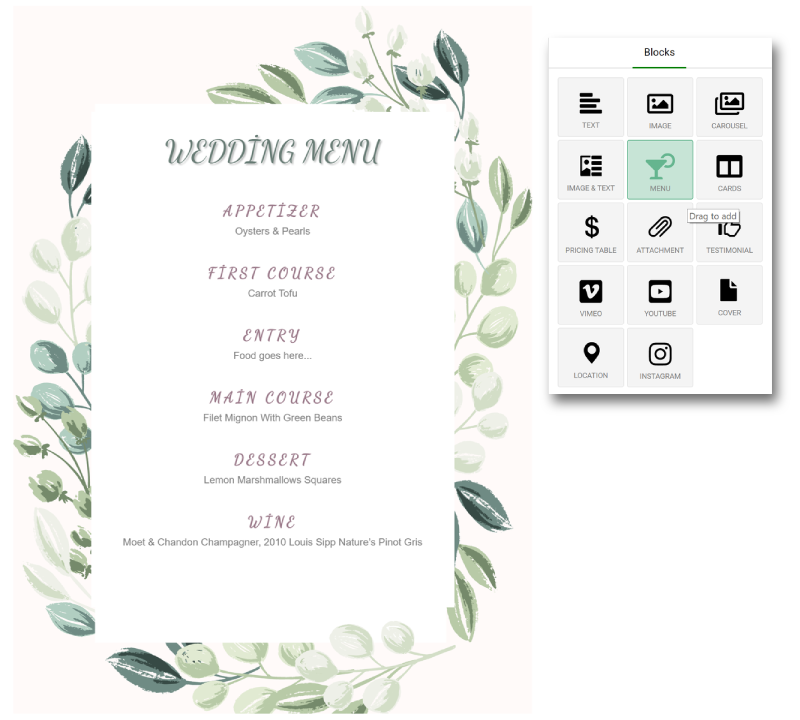 Presenting service packages to your clients becomes really easy with ivently cards block. Simply add your packages to any presentation with a single click.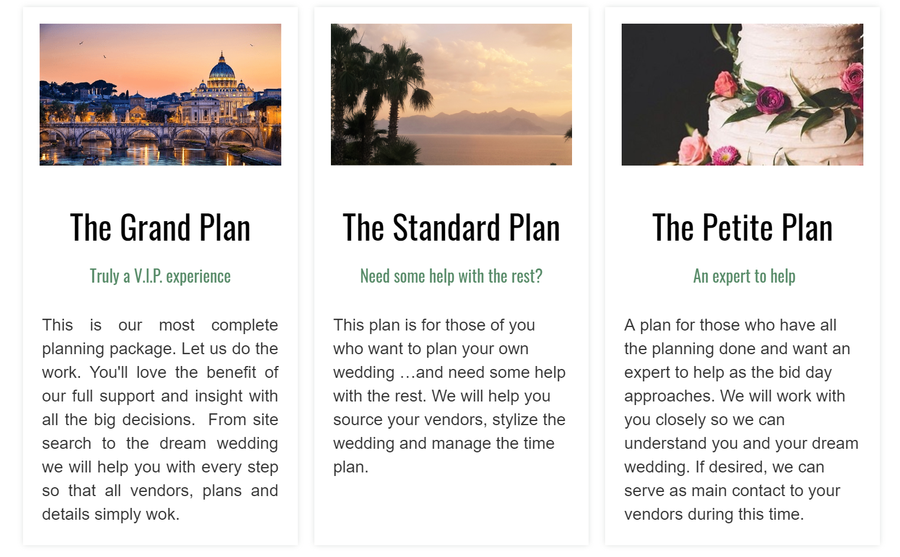 4. New venues can take advantage of free proposal templates
Ivently comes with several free venue proposal templates. As Ivently team publishes new free templates, you can find them in your Ivently homepage and they are available for use at no additional cost. Templates can be edited directly in Ivently.
5. There is a better way than Excel™ spreadsheets.
Let us introduce you the smarted price table tool. Quickly add items, discounts, totals, tax to this smart table. Several design templates are available too.

Presenting service packages to your clients becomes really easy with ivently cards block. Simply add your packages to any presentation with a single click.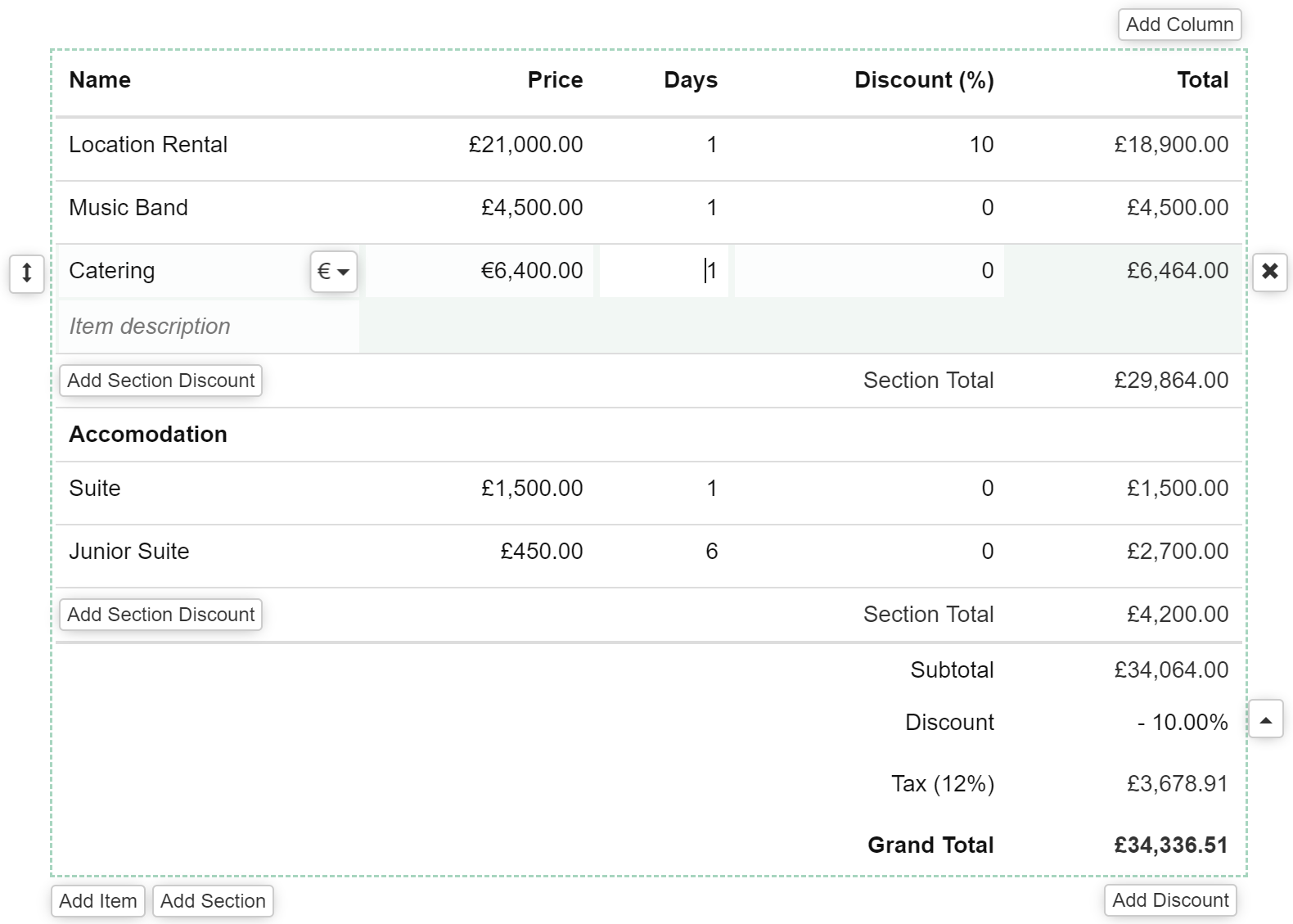 This smart price table looks perfect also on your client's mobile phones.
6. This is just the beginning.
Ivently is designed for and with professional venue sales managers. Ivently team is in contact with venue sales managers regularly. Ivently team is dedicated to making the life of venue sales managers easier and their business more successful. Here is a list of what differs Ivently from our proposal tools:
We value design.Ivently proposals look professional, fresh and impressive on your clients mobile phones and computers.
We value simplicity.Sales managers are rarely nerds. We make software that just works. Ivently will stay simple and fresh.
We value your time. We have added features like save blocks so that you do not spend any more time on creating proposals than needed.
We value your opinion. We are proud to add several user requested features to Ivently regularly.